Dubai is called the
City Of Gold

for good reason:

Tax-Free Status for Bullion Investments, Foreign and Domestic

Dubai Handles Over one-fifth of the World's Total Gold Production

The DMCC Built the Largest Vault in the UAE – Located Inside Our Building.

Dubai is Becoming THE New Center of International Gold Trade

Dubai's Gold Trading Infrastructure Uses Cutting Edge Technology

Dubai Hosts Some Of The World's Lowest Gold Storage Costs

All the Advantages of Dubai Gold


Backed by America's #1 Rated Gold Company

Investors worldwide can now enjoy the strict privacy, high security and tax advantages of owning physical bullion in Dubai – with the added trust of dealing with America's top rated gold company.

Built from the ground up to create the ultimate offshore gold platform, BuyGold.ae is designed for precious metals investors at any level – from first-time retail buyers and retirement account holders, to high net worth individuals and wealth management funds.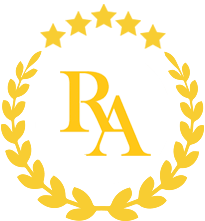 The Time to Buy Gold is Now
Look at What Global Investors are Doing:
Central Bank Gold Buying
(Official Figures)
Total Central Bank Holdings – 1000 Tons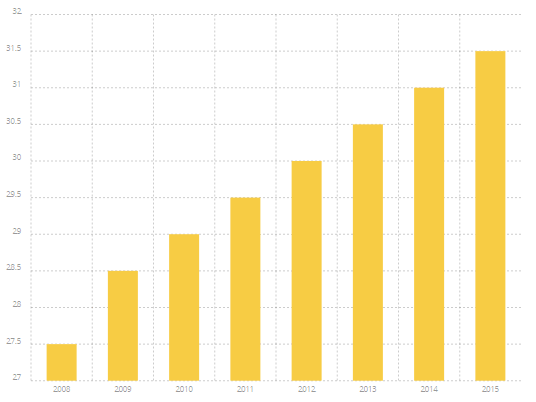 Gold Hoarding By Country (%)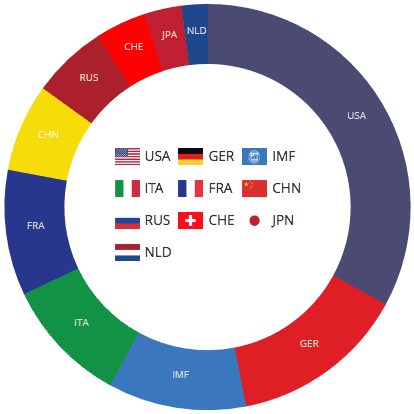 As geopolitical instability increases central banks are doubling down on their hoarding of gold.
China is dumping dollars and stacking gold faster than ever…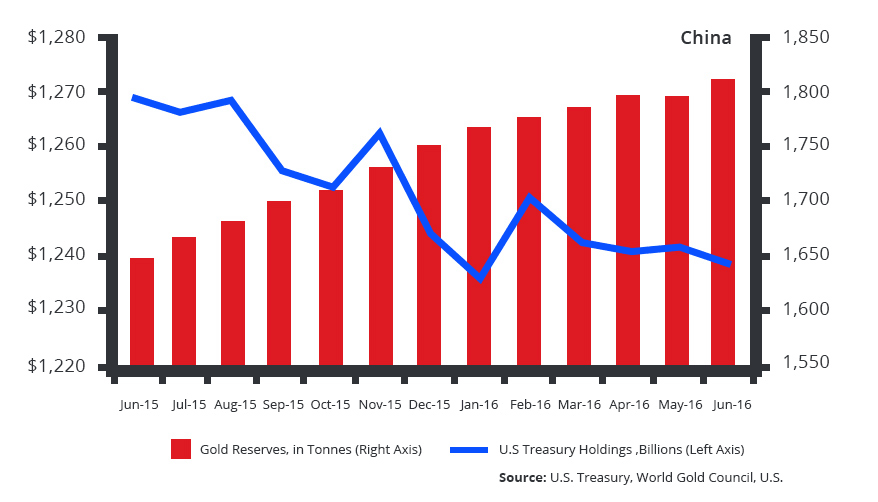 What are investment experts saying about gold?

Thomas Kaplan
(over $2 billion invested in gold)
People view gold as emotional, but when they demythologize it, when they look at it for what it is and the opportunity it represents, they're going to say, 'We really should own some of that.' The question will then change to 'Where do we get the gold?'"

David Einhorn
($560 million net worth)
Gold is the money of choice and we would like to have a meaningful amount of our assets denominated in gold. It's the biggest position in the fund"… "It's the one kind of money Bernanke can't print more of."

Paul Tudor Jones
(net worth of $3.3 billion)
I have never been a gold bug, it is just an asset that, like everything else in life, has its time and place. And that time is now."

Mikhail Prokhorov
(over $6 billion invested in gold)
We're looking now at what the world financial system is going to do with all this money that was printed during the financial crisis, if there's continued inflation, we'll see a global trend for raw materials and gold is not an exception. I'm optimistic that the gold price will stay at the same price or higher."

Michael Avery
(holds $3.3 billion fund in gold)
In 5,000 years of human history, gold has been the currency of choice, the store of value, when humans have called into question their governments' efforts to solve problems by running printing presses and injecting money into the economy."

George Soros
(net worth of $22 billion)
The U.S. dollar is very weak. Investors are moving to real assets."

John Paulson
(over $4.6 billion invested in gold)
I view gold as a currency, not a commodity. It's importance as a currency will continue to increase as the major central banks around the world continue to print money."

Carlos Slim
(net worth $55 billion)
With the same things that were done in 2000 and 2001, when it was temporarily solved with big expenditures and very aggressive monetary and fiscal policy, aside from lowering taxes, we should be directing more money to the real economy, not to the financial economy. The volatility of the markets is so great that more is won or lost in a single day than in five years of accumulated interest. And that's not a good thing."
"There has never been a time like this for global risk and instability – it's little wonder the wealthy are hiding assets offshore, with gold being the ultimate safe haven"
Mac Saxe – Bullion.Directory
Holding Precious Metals in Dubai is an Ideal Portfolio Safeguard
Especially With Our Free Easy-to-Follow Offshore Guide
Free to any investor wanting to take advantage of Dubai's tax-free environment, strong privacy laws and state of the art security, our offshore guide and gold kit covers everything you need to know.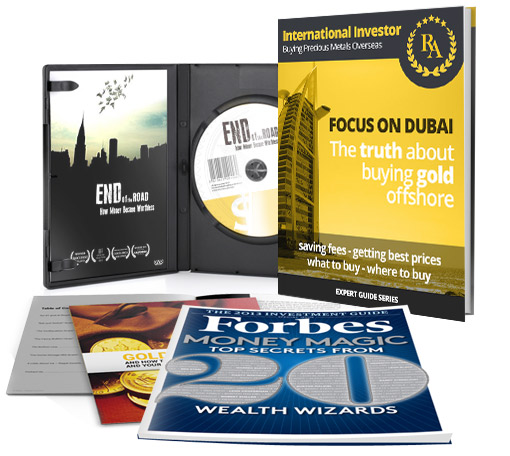 Insiders Offshore Gold Guide.
Learn exactly how to buy and hold precious metals offshore – securely, TAX FREE, PENALTY FREE and with FULL PRIVACY.

End of the Road DVD.
Discover the award winning documentary that reveals the hidden secrets of paper-based money and the importance of precious metals.
Forbes Magazine Investment Guide.
Receive the Forbes investment guide and learn what can protect your assets and investments from the coming market crash.

The Untold Story of Gold Special Report.
Rediscover the events that followed the 2008 financial collapse and how they play a vital role in the future of gold and silver.
The Offshore Gold Guide Contains EVERYTHING You'll Need To Decide If Offshore Gold Suits Your Plans
Express shipped direct to your door
How to transfer existing investment and retirement accounts, quickly, easily and for maximum tax advantage
How offshore gold protects your nest egg from losing value – no matter how much money the government prints
Why offshore metals provide such safe haven against market volatility – and how this reduces overall exposure.
What types of precious metals are best held offshore for maximum benefit. Get this wrong and you'll miss out.
Why this could be one of the best times in living memory to own and profit from gold and silver's next big move
How a percentage of physical gold can keep your entire portfolio balance high throughout any future recession
In requesting this information you give express permission to our fulfillment partners to contact you by telephone regardless of whether you may be on a no-call list. This contact is essential both to arrange shipping and to best ensure we send the guide most suitable to your circumstances. Your privacy is important and your details will not be passed to any third parties beyond our fulfillment partner and shipping company as required.